Brief and our first steps
As a part of one of our final year projects a client gave us a real brief. Operation Smile is a NGO that aids relief for cleft lips and cleft palettes globally. They approached us to help draw in a young generation of donators and volunteers.
We started by doing research on young people's willingness to participate, donate and volunteer in charity work. We employed our research on good-will habits as a hole. This is what we found:

Going into action with a partnership
For students goodwill seems inaccessible. They don't have the cash to make a donation, and they don't have the time to head out for a day of volunteer work, and they definitely don't have the means of transport to do so.
So for this project we knew we had to build good-will into the things that they're doing already. We partnered up with SnapScan, a smartphone app for cashless payments, and created a new brand that sells merchandise, with built in donations, that revolves around the idea that a smile makes the world a better place.
Staying relevant, a flexible brand and visual fluency
Creating branded items that are supposed to be trendy is tricky with trends changing all the time. So instead of creating strict brand rules we made a brand that evolves with every application it takes on. Instead of just being one thing it can be everything which let's it enjoy a kind of visual fluency from each passing season and trend. 
Making content will be important
To pull this off we had the challenge of presenting this project as good-will, about making more smiles and about looking good. We felt making content for the brand allowed us to fully explore not only the versatility of all the different ways to express a smile, but also to explore our flexible branding approach.
We made some socks for the client presentation
To demonstrate to the client how the idea, and flexible branding, works we created a range of socks as a demo. We also created a one-off t-shirt and a jacket that we featured in all of the content we made.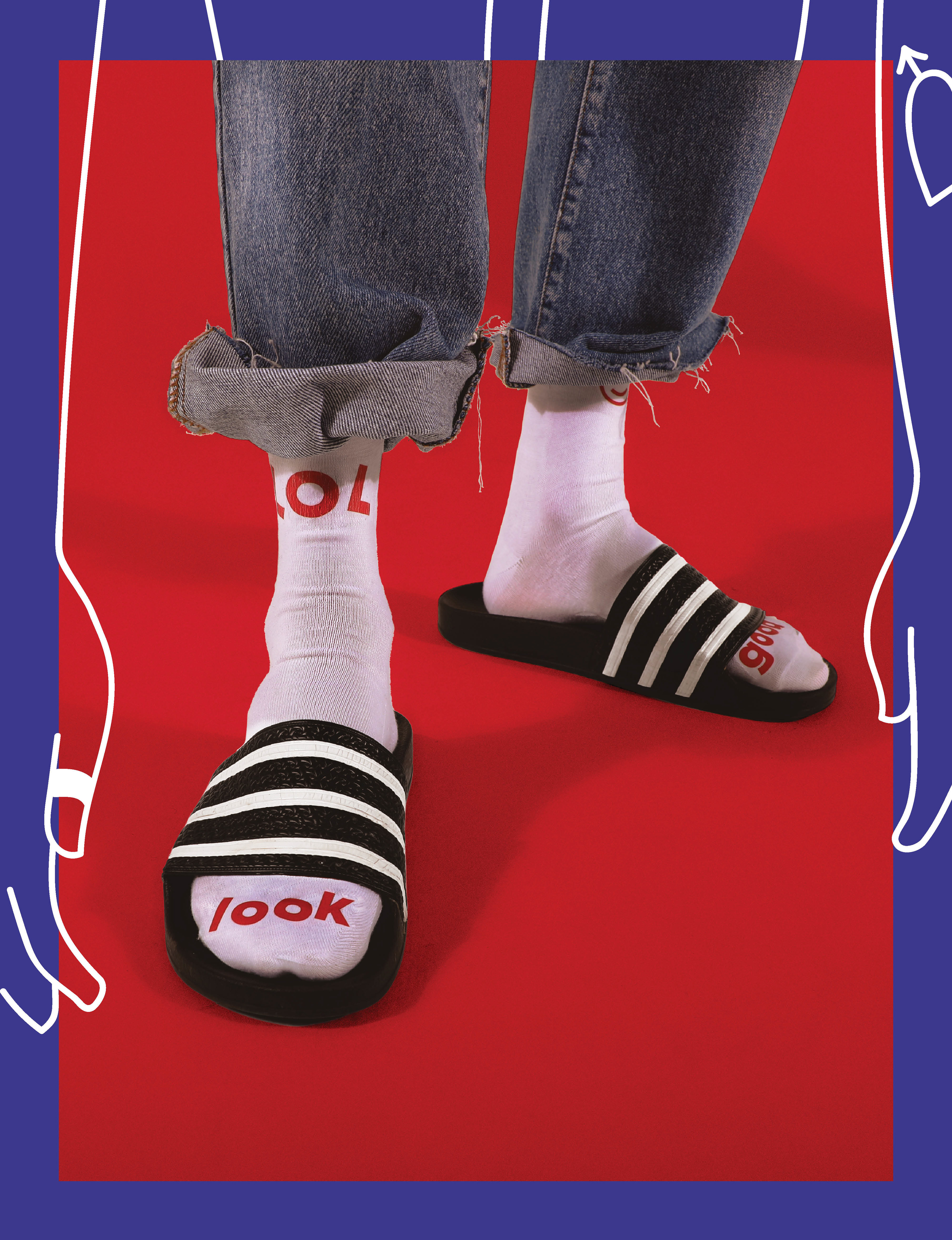 Once you've made your donation by ordering a product the brand sends you your goods packaged with educational materials on both the project and Operation Smile. We also created a pack of gum to help with donations.